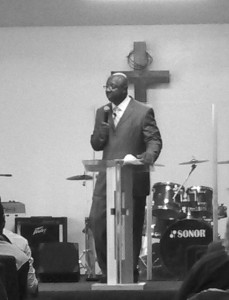 In July 2004, Pastor E. Phillip Green was approved by the Assemblies of God, Northern California and Nevada District Council as the Senior Pastor of Lighthouse Covenant Fellowship, Benicia, CA.
The fellowship has a culturally diverse group of members. Prior to his election as Senior Pastor, Pastor Phil served as Associate Pastor at Lighthouse for nearly three years. He served as Director of Small Groups Ministry and was Instructor of Berean Studies for Credentialing through the Assemblies of God.
A prophetic call was placed on Pastor Phil's life at the age of nine. A minister described this young boy as "a soldier suited in armor that God would use to fight battles." Pastor Phil later received Christ into his life at the age of 19. At the tender age of 23 he launched a church for 15 years. Prior to Lighthouse, God allowed Pastor Phil to be broken, allowing him to become more aware of the call on his life to further God's Kingdom.
God continued to speak into his life through the Godly counsel of inspired men and his bride, Ola. In this season of his life, Pastor Phil is more excited than ever about advancing the Kingdom of God. God has renewed his strength and given him a vision for building His kingdom, not just a church.
Pastor Phil and his wife Ola, have four adult children and a growing number of grandchildren.