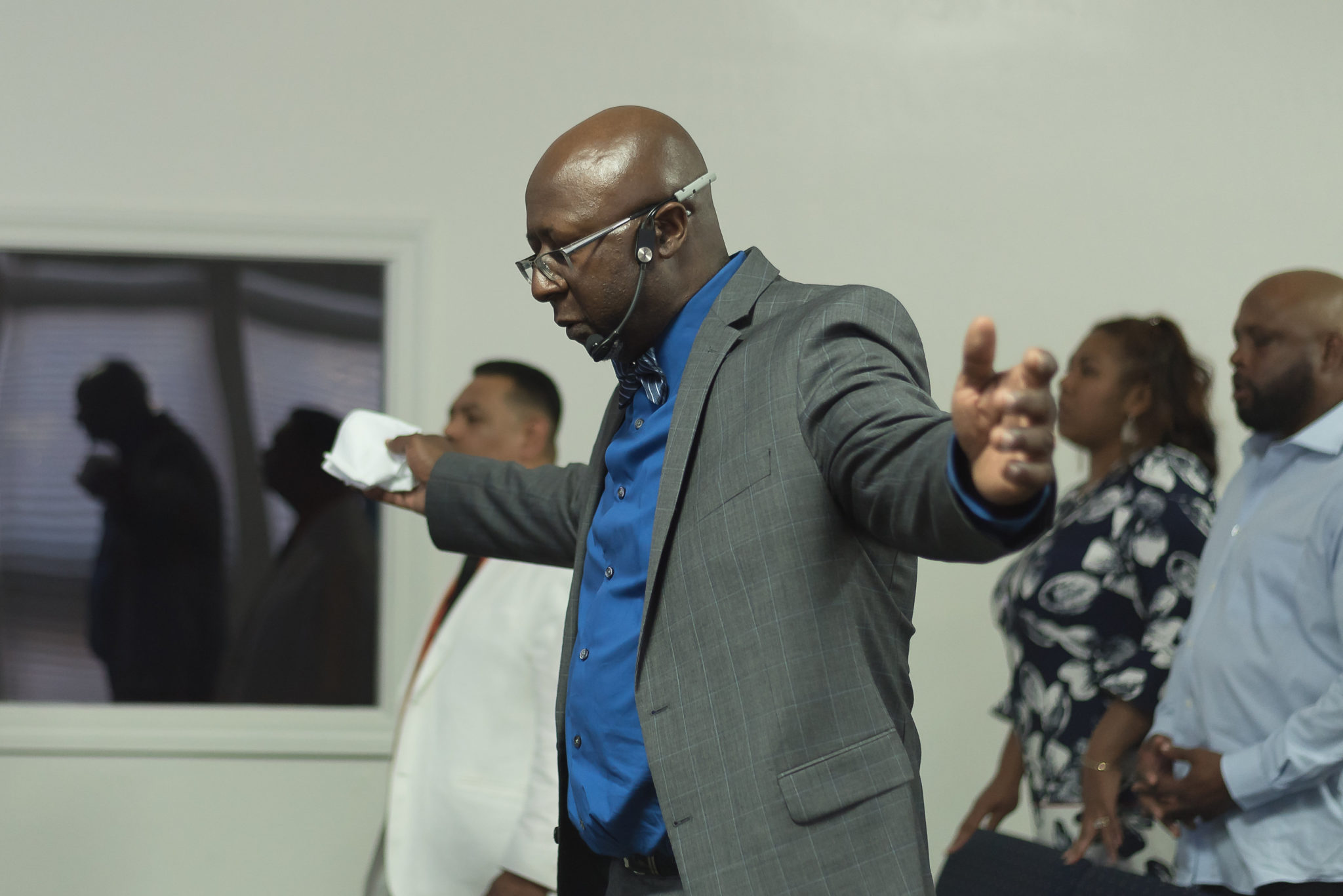 In July 2004, Pastor E. Phillip Green was approved by the Assemblies of God, Northern California and Nevada District Council as the Senior Pastor of Lighthouse Covenant Fellowship, Benicia, CA.
The fellowship has a culturally diverse group of members. Prior to his election as Senior Pastor, Pastor Phil served as Associate Pastor at Lighthouse for nearly three years. He served as Director of Small Groups Ministry and was Instructor of Berean Studies for Credentialing through the Assemblies of God.
A prophetic call was placed on Pastor Phil's life at the age of nine. A minister described this young boy as "a soldier suited in armor that God would use to fight battles." Pastor Phil later received Christ into his life at the age of 19. At the tender age of 23 he launched a church for 15 years.  Prior to Lighthouse, God allowed Pastor Phil to be broken, allowing him to become more aware of the call on his life to further God's Kingdom.
God continued to speak into his life through the Godly counsel of inspired men and his bride, Ola. In this season of his life,  Pastor Phil is more excited than ever about advancing the Kingdom of God. God has renewed his strength and given him a vision for building His kingdom, not just a church.
Pastor Phil and his wife Ola, have four adult children and a growing number of grandchildren.
The Vision of Lighthouse Covenant Fellowship is to reach the lost with the uncompromising Word of God, and to disciple those who have been reached; thereby, creating a multicultural team of mature believers who will fulfill their Kingdom Assignments here on earth.
Being a church where prayer and the Holy Bible are the foundations of the ministry.
Inviting men and women to personally accept Jesus as their Personal Savior.
Identifying and training emerging leaders who will serve with a commitment towards excellence as they seek to reach the lost.
Challenging our youth to earnestly seek the heart of God so that they will function as Kingdom Builders on their campuses as they seek to reach the lost.
Providing messages and teachings that are relevant and challenging, which meet the needs of a multicultural and multi-generational audience.
Becoming more externally focused in our evangelistic endeavors so those who may not enter into a church building will have the opportunity to hear the gospel.
Developing an environment that will allow men and women of unique racial and ethnic diversity to worship Jesus in unity in the same location.
Requiring the pastoral team and our members to make a commitment to God involving their time, tithes and support.
God gave the founding pastor the vision for Lighthouse Covenant Fellowship before the physical church began. In November of 1992, a diverse, multi-cultural group of founding members began meeting in his home. For months, they met on Monday nights, spending time worshiping, studying the word of God and praying together. Their goal was to seek God's plan for this community. On Easter Sunday 1993, our church opened its doors to the community.
In order to create a stated vision, the first leadership team of eighteen individuals, embarked on a weekend retreat to discuss God's plan for Lighthouse. As a result, they defined the name and vision statement. The word Lighthouse means a light and a beacon to this community. The word Covenant is to be in deep divine relationships, both with God and with each other. Fellowship, to go beyond the typical church-like atmosphere and bring together a diverse multi, cross-cultural people that will serve the Lord together, the way it is in the Kingdom of God. Loving Christ First we carry out our vision.
Phone
707-745-5040
Fax
707-745-3987